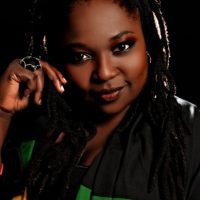 Bio
Adlore "Addi" Casseus is a Ph.D. Humanities & Culture student, adjunct professor, a teaching artist, and writer.
She is a Haitian folklore storyteller and jazz singer
. Before this new role, she was a former employee of Miami Dade College, serving as an adjunct in the Continuing Education department. Aside from her research activities, she has also taught Language & Culture, College English, and English as a Second Language at Florida Memorial University and ASA College.