Students at FIU studying art, history, English, and other humanities subjects will be eligible to participate in programs and activities throughout the year geared to academic and career success.
Year-round Program benefits at  FIU 
"Humanities at Work" panels where humanities alumni discuss career opportunities

 

Paid internships with museums, archives, and cultural institutions

 

Paid research fellowships with faculty

 

Experienced faculty and advisors dedicated to enhancing your humanities education

Peer writing mentors to assist you in writing and research

 
The Summer H.E.ART Program
At FIU The Humanities Edge program begins with the Summer H.E.ART Program in August. This week-long program, called "H.E.ART"— for history, English, and art majors has been designed for students like you who have recently transferred or will soon transfer from Miami Dade College to Florida International University to continue your studies in the humanities. Through presentations, discussions, and activities, we will explore the importance and potential impact of the humanities, asking questions such as: What are the humanities and why do they matter?  How can your choice to pursue a four-year degree in history, English, or art at FIU lead to a meaningful and fulfilling career?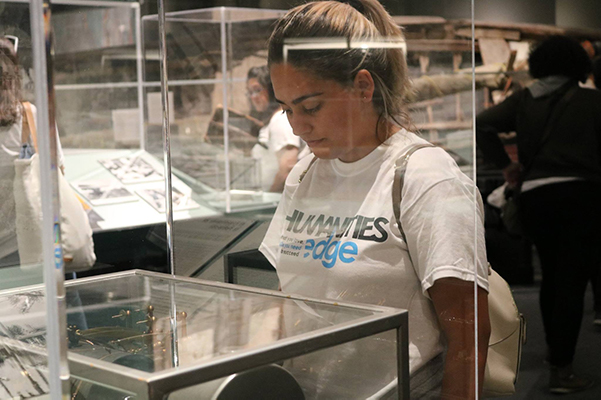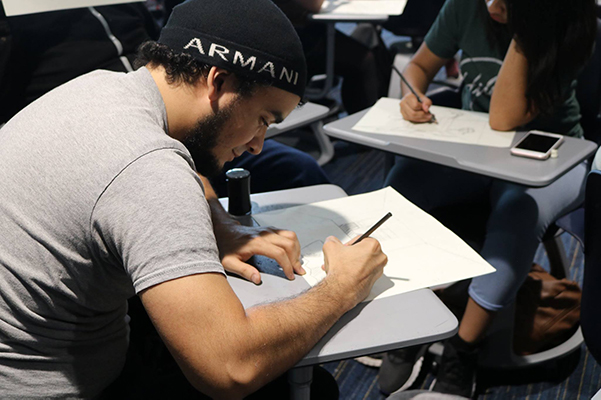 The schedule for the week provides significant opportunities for you to get to know fellow Humanities Edge students, engage with humanities faculty from MDC and FIU, and meet with staff who will help you with all aspects of your academic career – from applying to FIU and understanding financial aid, to preparing your resume for an internship. Librarians, curators, writing instructors, and others will introduce you to FIU's exceptional resources from the library's special collections and digital humanities studio, to the Patricia and Phillip Frost Art Museum and the Center for Excellence in Writing. You will also encounter former Humanities Edge students and FIU and MDC alumni who will share their stories about their paths to graduate school or to careers in education, museums, libraries, and other fields. 
The centerpiece of H.E.ART is a collaborative humanities project. Taking as the starting point your chosen personal object, you will research and interpret it using the theoretical, critical, and creative approaches shared by faculty and staff during the week. On Friday afternoon, we will gather for a celebratory reception where students will share their H.E.ART experiences with family, peers, faculty, and staff.