Study what you love, gain the skills you need to succeed 
What do Michelangelo, Shakespeare and Leonardo da Vinci have in common? How about Toni Morrison, Gabriel Garcia Márquez and Sandra Cisneros? Or, right here and now in Miami, Edwidge Danticat, Richard Blanco, Romero Britto and Gloria Estefan, to name just a few?
The answer is one word: humanities.
The Humanities Edge is an innovative partnership between FIU and MDC that supports students majoring in the humanities make the transition from MDC to FIU. The program continues to support students as they pursue humanities majors at FIU.
Why study humanities?
The humanities explore central questions about the human experience throughout history and across cultures. Studying these subjects encourages critical thinking, creative program solving and clear expression. A major in the humanities is not only intellectually rewarding—it also helps prepare students for a wide range of professional paths.
Whether your goal is to pursue a career in business, law, education, media, the arts, medicine, politics, technology or other fields (Mike McDaniel, head coach of the Miami Dolphins, majored in history!), a humanities degree provides a solid foundation of skills and knowledge on which to build. Employers today are increasingly recognizing the value that employees with a background in the humanities can bring to the workplace, particularly in terms of their curiosity and problem-solving skills.
"The human touch has never been more essential in the workplace than it is today...the job market is quietly creating thousands of openings a week for people who can bring a humanist's grace to our rapidly evolving high-tech future."—George Anders, author, You Can Do Anything: The Surprising Power of a "Useless" Liberal Arts Education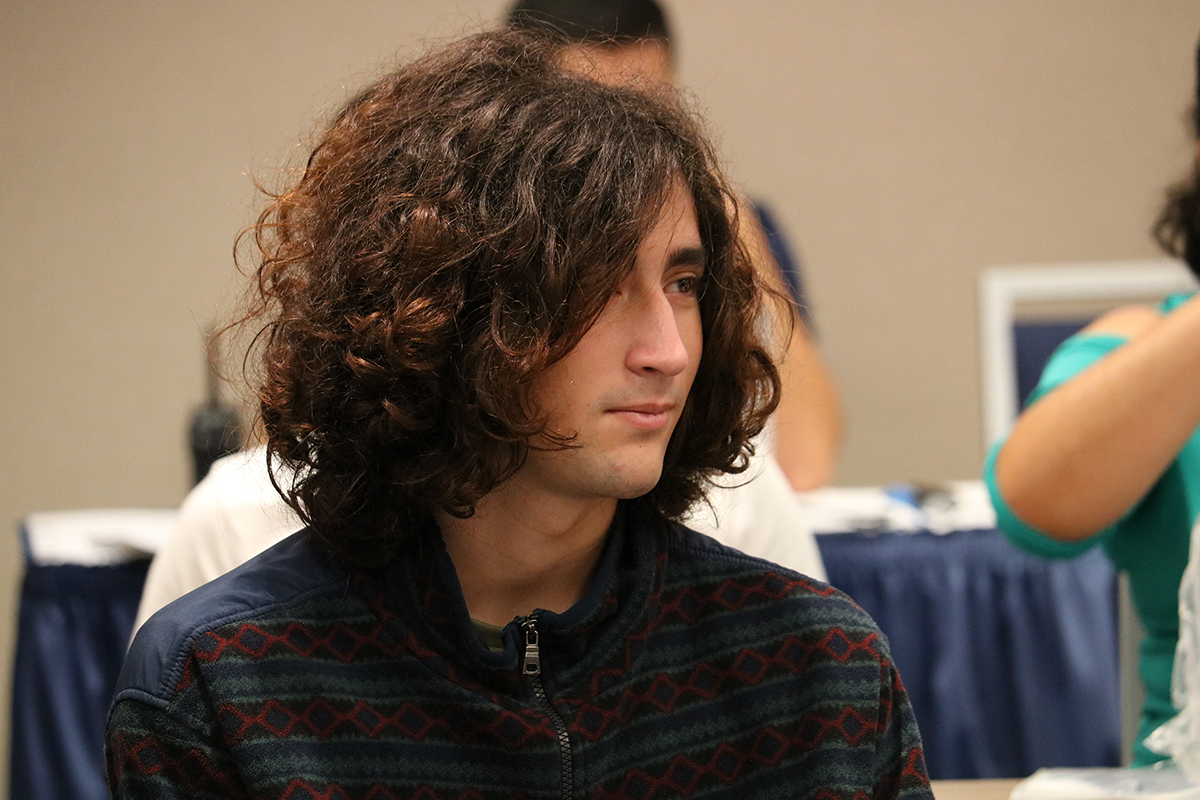 Voices from the Edge
Meet some of the students and faculty participating in The Humanities Edge.
The Humanities Edge program helps college students in the humanities make the transition from MDC to FIU.
Thanks to a generous gift from the Andrew W. Mellon Foundation, the program provides financial resources as well as mentoring, internships, research opportunities and career workshops to the approximately 5,000 students majoring in the humanities at both institutions.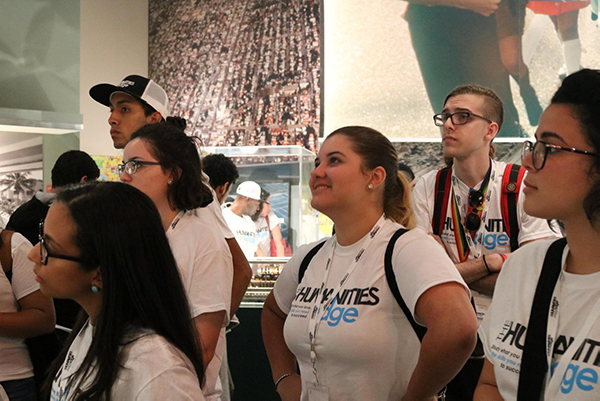 The program also sponsors an intensive, week-long immersion in humanities scholarship for MDC students graduating or near graduation. The H.E.ART summer program supports 60 MDC students intending to transfer to FIU and major in one of three humanities fields: history, English or art.
What majors does The Humanities Edge at FIU support?
Students interested in pursuing a four-year degree at FIU in the departments of art and art history, English, and history are encouraged to participate in The Humanities Edge program. Additionally, the program provides support and opportunities for students majoring in other humanities disciplines, including philosophy, gender and ethnic studies, modern languages, and classical studies. The Humanities Edge encourages all humanities majors to explore our offerings.